---
---
The Wheelie All Exterior Surface And Wheel Brush employs super soft synthetic flagged tip bristles for a sensitive touch to gently, but efficiently, remove dirt and grime from wheels, rims, wheel wells, and many other dirty exterior surfaces around your ride.
Your Go-To Wheel Brush
Nobody wants to be seen driving around in a brilliantly shiny car that?s propped up on disgusting, dirty wheels. You wouldn?t wear a three-piece suit with dirty shoes so why would you do the same to your car? Give your wheels and rims the same signature shine you give your paint with the Wheelie All Exterior Surface And Wheel Brush! The Wheelie paired with your favorite Chemical Guys Wheel Cleaner removes dirt and grime from your wheel for a clean OEM look. It?s perfect for painted wheels, bare metal wheels, anodized wheels, aluminum wheels, and more!
Gentle Flagged Tip Touch
The medium duty bristles on the Wheelie Brush are spaced out to provide a flagged tip coverage on the broad surface area to easily clean through tough messes. The Wheelie is tough enough to clean tough dirt and grime but gentle enough for rims and wheels. The Wheelie Brush easily restores the shine on glossy wheels, dirty wheel bays, and other neglected areas all around your ride. The Wheelie All Exterior Surface And Wheel Brush is the gentle yet durable solution to filthy wheels and wheel wells!
Cleans Virtually Anything
With its stiff but soft, flagged tip bristles, durable plastic backing and ergonomic handle, the Wheelie All Exterior Surface And Wheel Brush is the ideal tool to clean virtually any hard surface! Use the Wheelie to clean plastic grilles, valences, plastic body panels, truck bed liners, trim, and other exterior plastics. The soft flagged tips gently massage the surface to remove dirt and grime while minimizing the risk of scratching. Get the perfect combination of scrubbing power and a gentle touch with the Wheelie All Exterior Surface And Wheel Brush!
Rinse wheels with sharp stream of water to remove loose dirt and soften tough grime.
Spray wheel cleaner on wheels, tires, brakes, and suspension components.
Let sit to break down filth and grime for several minutes.
Use brush to gently agitate dirt and grime.
Rinse away filth, cleaner residue, and soap with sharp stream of water and dry with a clean microfiber towel.
Please Note: Always try a test spot before use.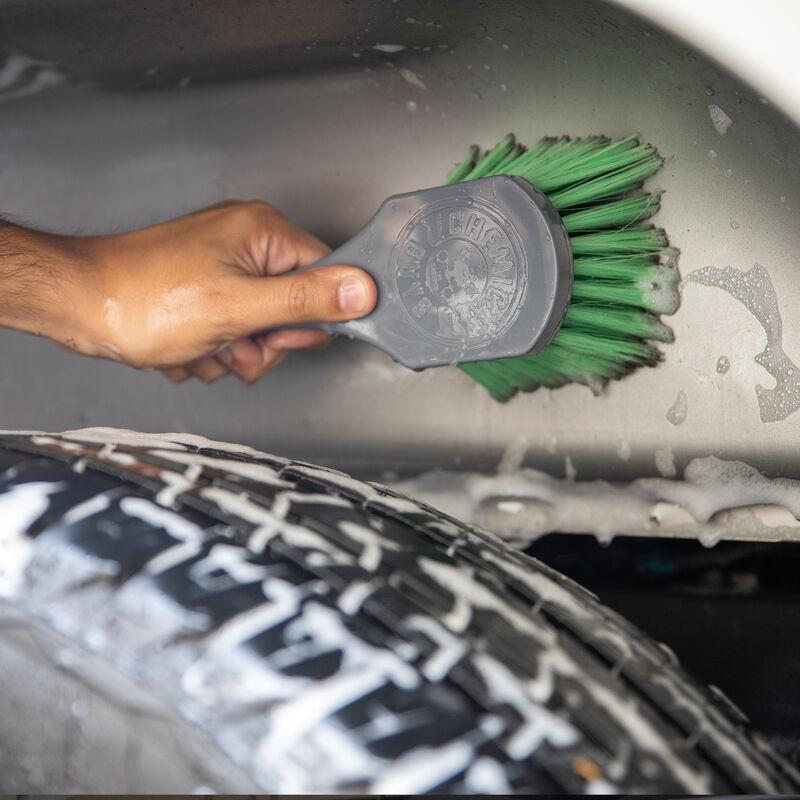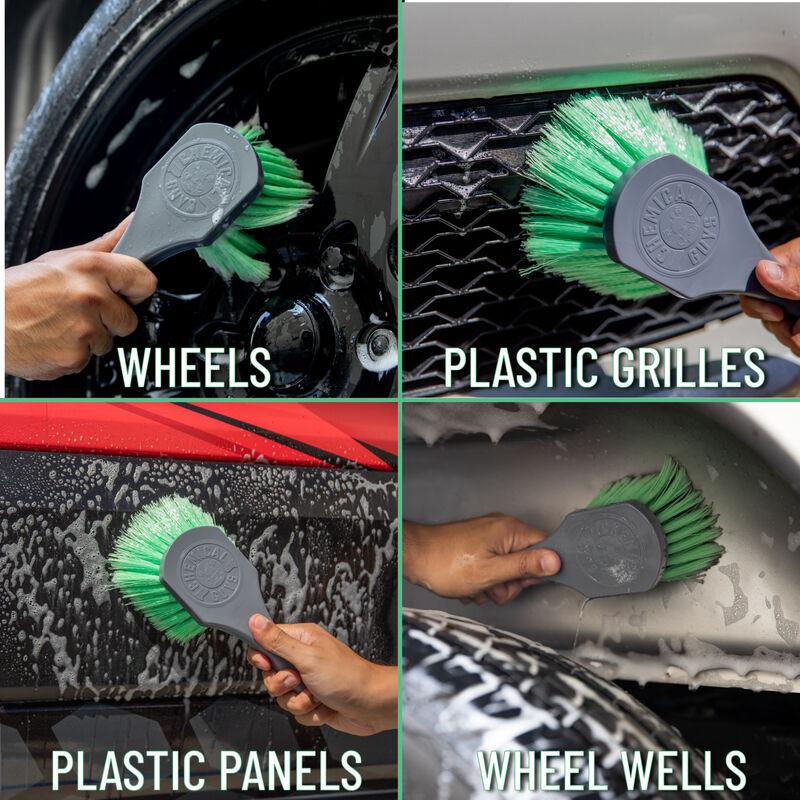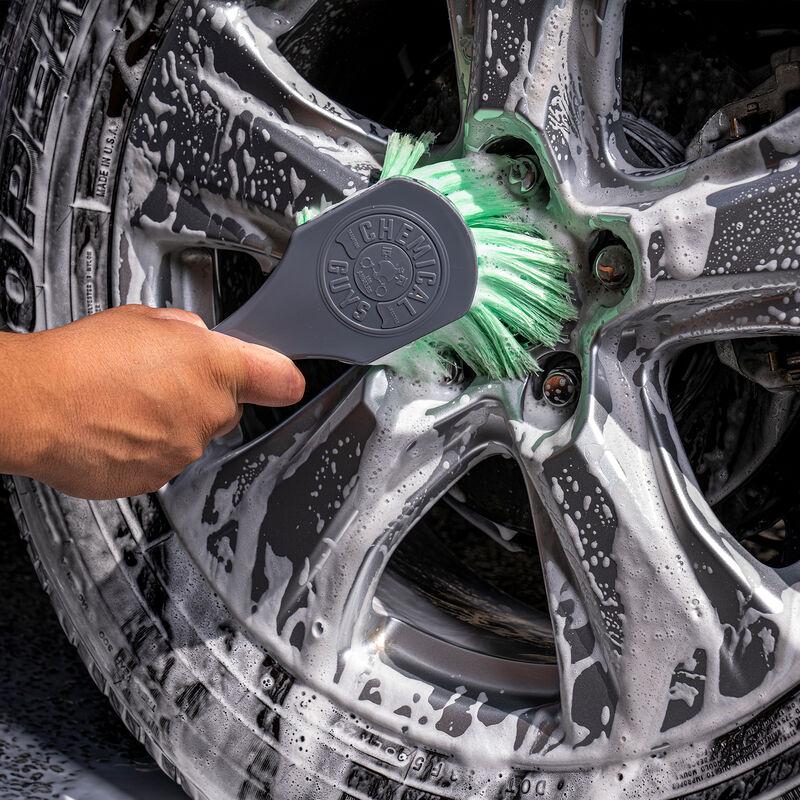 ---