---
---
HydroSpeed is the extremely versatile and easy-to-apply ceramic quick detailer that uses special hydrophobic polymers and nanoparticles of SiO2 to deliver a brilliant show car shine, durable all-weather protection, and intense hydrophobic water beading in mere seconds!
Use It All Over Your Car
Now, you can add durable ceramic protection, water beading, and shine to your paint, wheels, glass, headlights, taillights, and more! Use it between washes, on top of waxes, to maintain your favorite ceramic coating on treated or untreated vehicles for tremendous results. Most other ceramics often rely on solvent or resin-based formulas that are temperamental and difficult for most people to use. Unlike other ceramics that require intense surface prep, HydroSpeed can be applied between washes, at shows, and on virtually any exterior surface in mere seconds!
Extreme hyperactive water beading
Applies in seconds with superior results
No extensive surface prep required
Ceramic self cleaning properties
Makes washing your car easier
Use on virtually all exterior surfaces
Protects against UV rays, extreme weather, and contamination
Enhances existing ceramic coated vehicles
Adds durable protection and shine to uncoated paint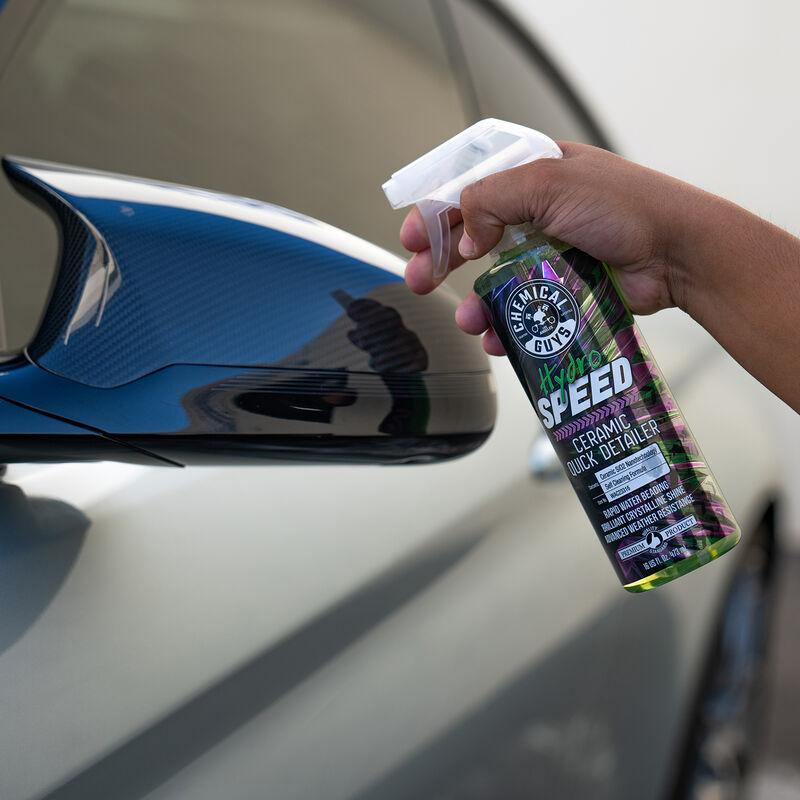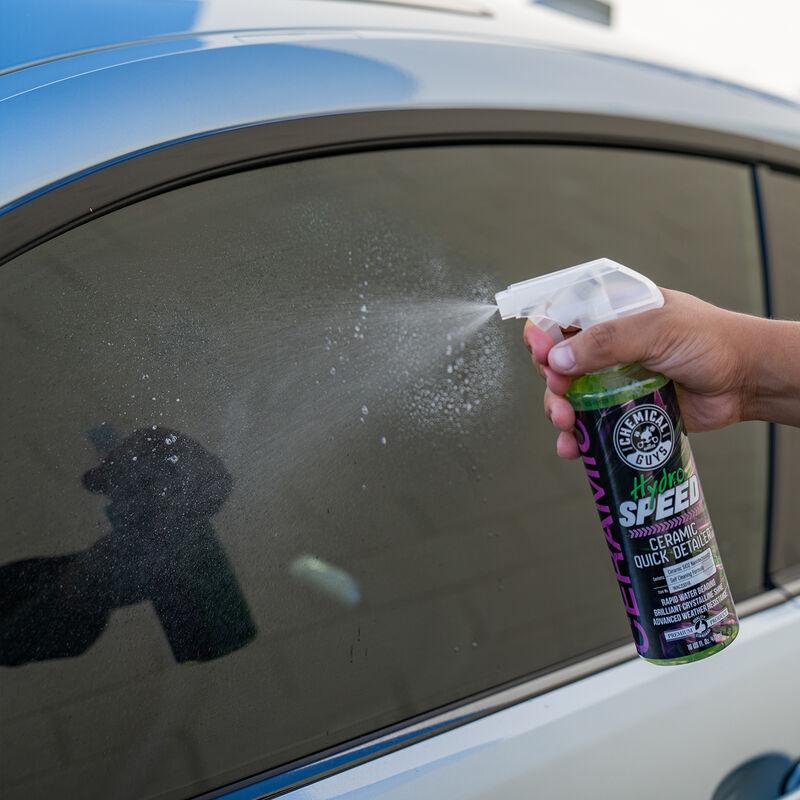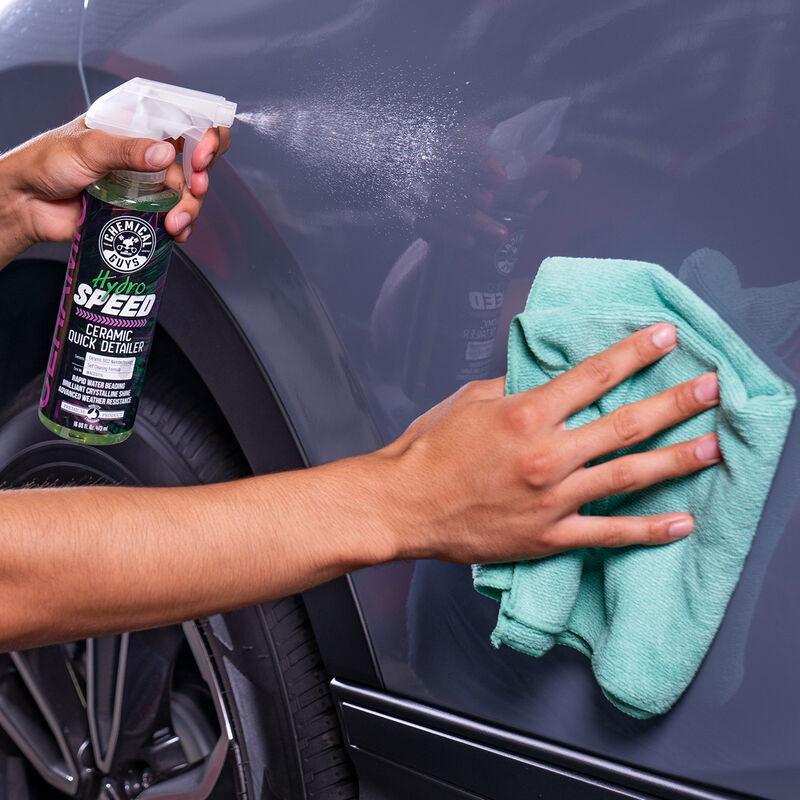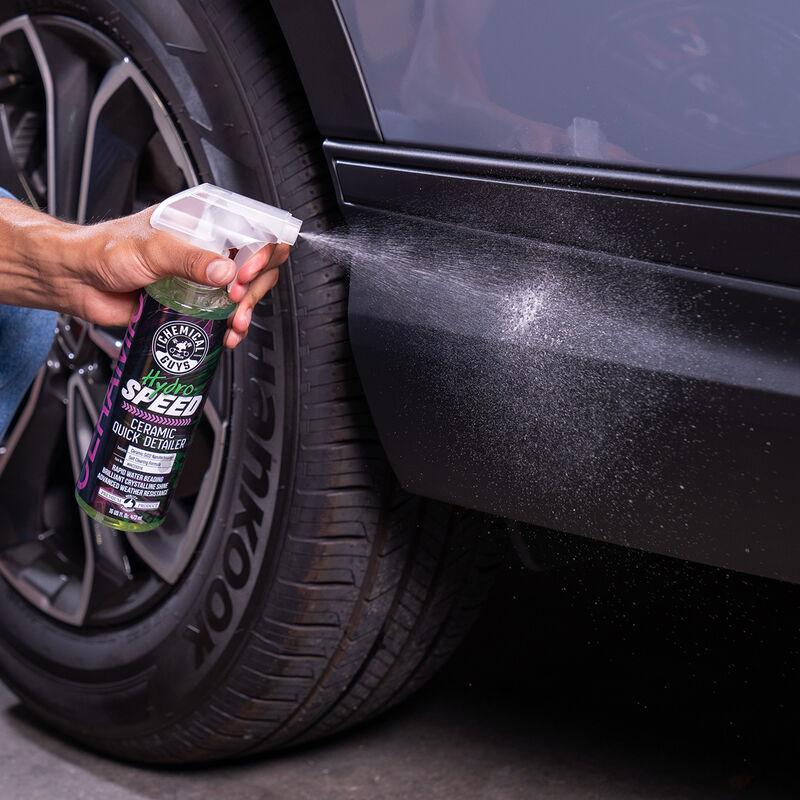 ---