---
---
Heavy Metal Polish is a specialty metal polish formulated to restore a brilliant shine to severely oxidized, stained, and tarnished metal surfaces, then seal it with protective polymers.  
Natural Cleaners Break Down Grime
When polished metals are left in the open, oxygen and sulfur reacts with the surface of the metal. This tarnish affects the outermost layer of the metal with a chemical reaction that dulls its shine. Heavy Metal Polish is formulated with specialty metal cleaners and micro-abrasives that break down and release oxides, tarnish, and contamination to restore gloss and clarity to bare polished metal.
Advanced Sealant Technology
Heavy Metal Polish is specifically formulated to remove oxidation, stains and tarnish to restore a brilliant shine to stainless steel, copper, aluminum, brass, silver, gold, or even chrome, then seal the surface with protective polymers to help prevent future stains and oxidation. The unique polymer protection technology repels water spots and stains to ensure your metalwork is protected. 
Clean surface to be polished and shake the bottle well.
Spread 3-5 dots of Metal Polish over a microfiber applicator pad.
Rub Metal Polish into the metal piece vigorously.
Restore metal surface to remove oxidation and road grime.
Buff to a brilliant shine using a premium microfiber towel and repeat as needed.
Please Note: Always try a test spot before use.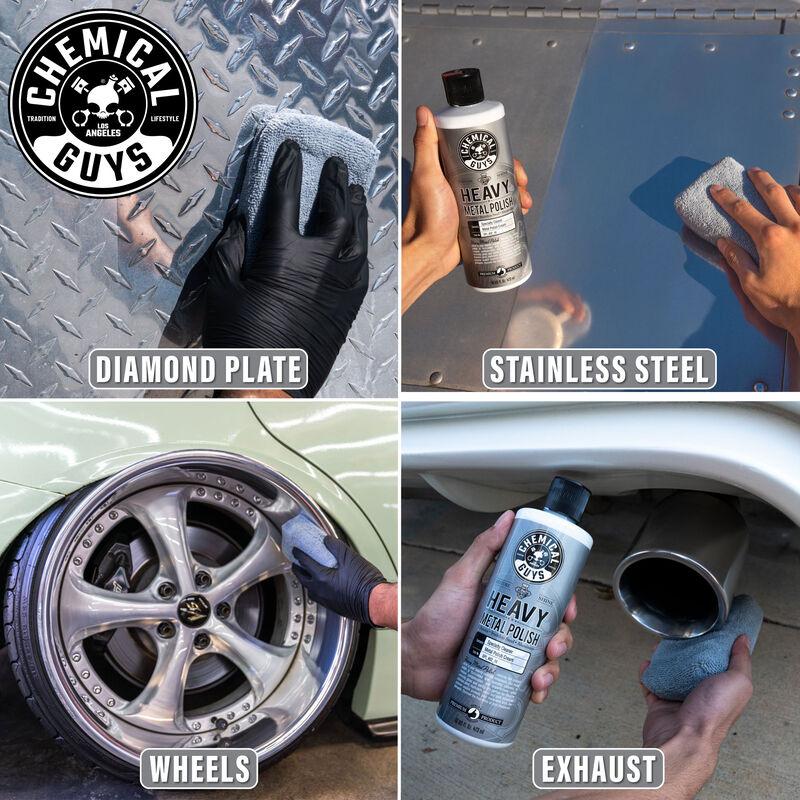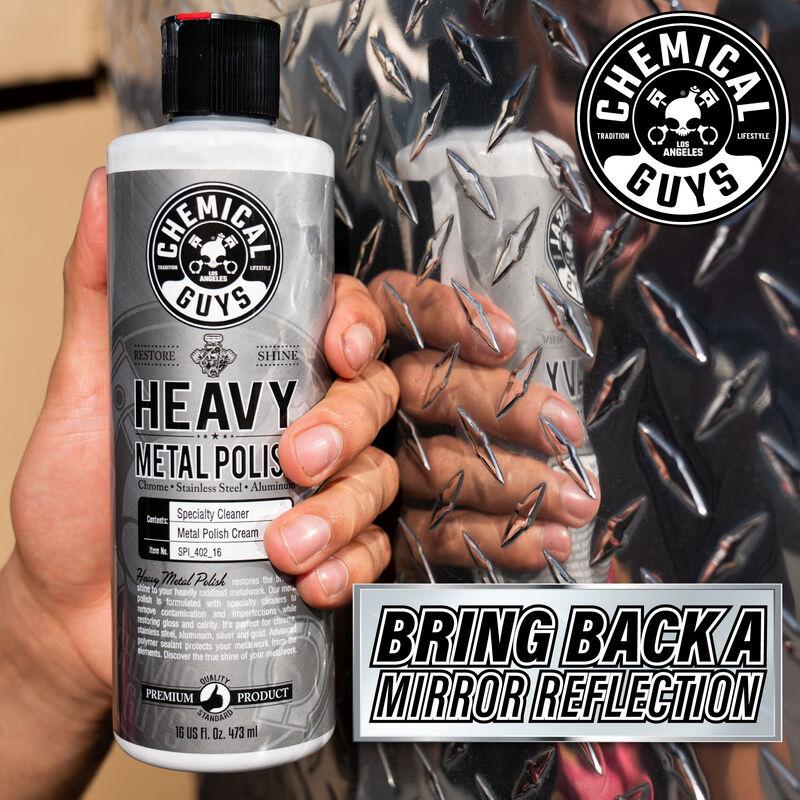 ---