---
---
Ever wish you could see exactly what is going on inside your bucket? Well, now you can with the all-new Ultra Clear Detailing Bucket! It?s the perfect way to see all that dirt and grime that you pull off your car during your wash while looking awesome and having tons of fun at the same time!
Use This Awesome Clear Bucket To:
Easily see when you need new wash water in your bucket
Get clear vision into your wash bucket
See what you?re pulling off your car
Snugly fits the Dirt Trap Wash Filter
Perfect for the two bucket method
Live and rep the CG lifestyle
Add tons of fun to your detail
Add tons of color to you wash
Compatible with all CG bucket accessories
The Clear Choice
If there?s one staple in your detailing arsenal, it?s the Heavy Duty Detailing Bucket, and now it comes in clear for amazing results and even more fun! Not sure if it?s time to change out your soapy water? The Ultra Clear Detailing Bucket makes it easy to see right through so you know exactly when it?s time to drain your bucket and refill it with fresh, clean water. It?s the best way to make sure that your ride stays scratch-free!
Amazing For More Than Just Detailing
Fill it with water, sit on it, or stuff it full of your favorite Chemical Guys goodies? the Ultra Clear Detailing Bucket is the versatile bucket that every detailer needs in their garage! Stay organized with towels in one bucket, 16oz bottles another, and accessories in a third clear bucket for an easily accessible and space saving arsenal that looks as amazing as it is efficient and organized. The clear construction of this bucket makes it easy to see right into your bucket, so you never lose sight of your detailing tools again!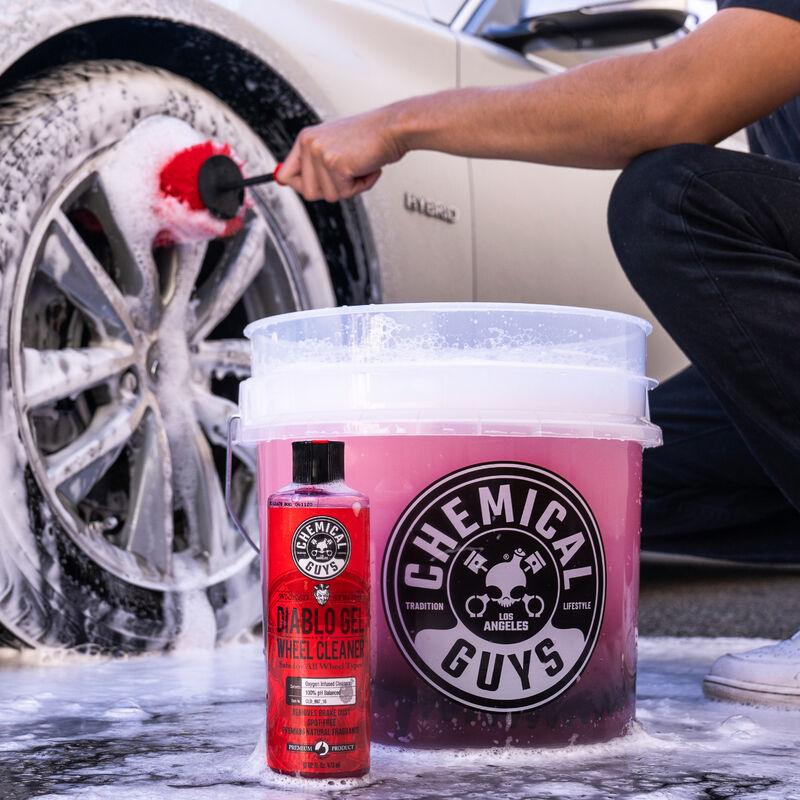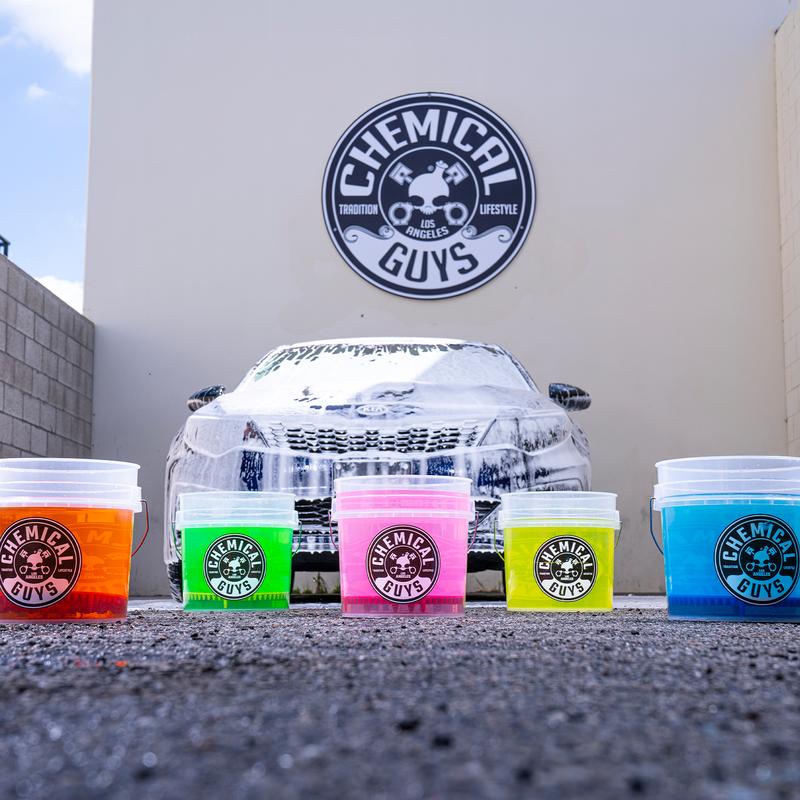 ---