---
---
Synthetic Quick Detailer is the ultimate quick detail spray that contains no wax, no sealant, and no streaks- just pure, synthetic shine with amazing gloss!
Enhanced Shine, Protection, And Durability
Synthetic Quick Detailer creates a streak-free shine with stunning results on any color paintwork. Use the slick synthetic formula to remove dirt, debris, bird droppings, brake dust, and road grime without scratching sensitive paintwork. The fully-synthetic formula cleans and shines all paint colors in between full washes, and helps wax and sealant coats last longer.
Attract less dust and dirt after a fresh detail
Clean and shine your car in direct sunlight
Take your wax or sealant coat to the next level
Restore a deep wet shine on any color paint
Bring a smooth finish at any surface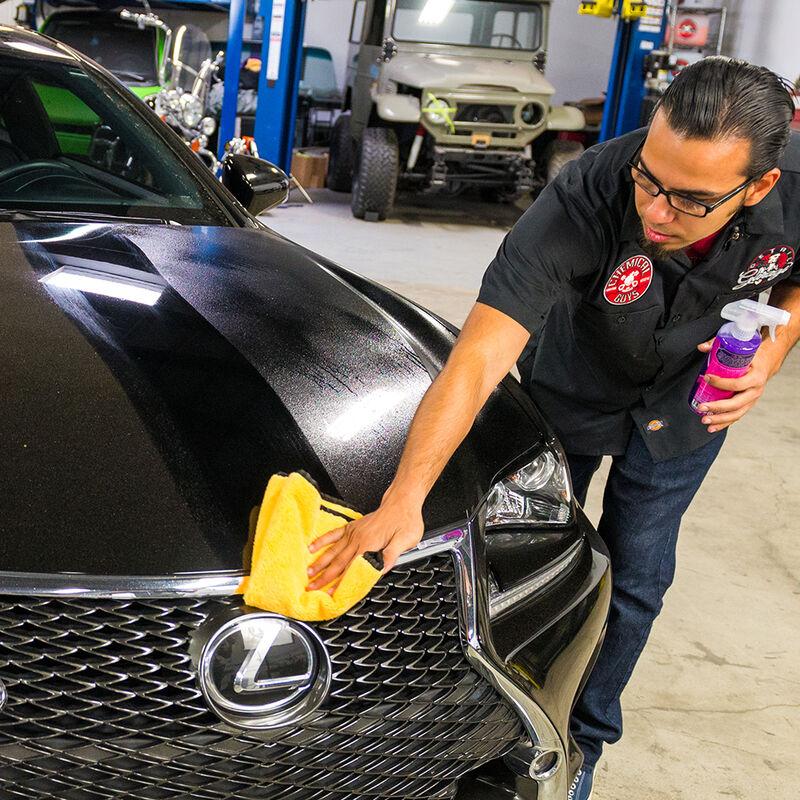 ---