---
---
The Medium Duty Spinner Multi-Surface Drill Brush is the versatile brush attachment for your drill that provides the fastest, most dynamic, and most efficient way to remove moderate to heavy stains from your floor mats, soft plastics, rubber, durable upholstery, and carpets! Let your drill do all the hard work for you to clean your car, home, office, and more!
Elbow Grease Already Included
The Medium Duty Spinner Multi-Surface Drill Brush works hard, so you don?t have to! You already bought a drill; why not put it to work? You could spend all day on your hands and knees scrubbing back and forth until you?re red in the face, but why not just attach the Spinner to your drill and let it provide all the elbow grease needed to produce deep cleaning results in half the time? Carpets and fabrics contain individual fibers that trap dirt deep down. The Spinner works to separate those fibers and draw dirt and stains out! It?s so easy with Spinner Multi-Surface Drill Brush Medium Duty!
Deep Cleaning Made Easy
Stains sit deep. Normal human-powered cleaning may not be enough to achieve the results you want, or just plain wear you out! Time to call in the professional! No, not a cleaning service that?ll cost you an arm and a leg, call in the Spinner! The Spinner is the easy and affordable way to get deep cleaning results all on your own. The Medium Duty Spinner Multi-Surface Drill Brush harnesses the power of your drill to reach deep into fibers and lift set-in stains and dirt. The Spinner?s hard-working bristles and powerful scrubbing action exerts all the effort for you so you can save your back, maintain your bank account, and still get amazing results!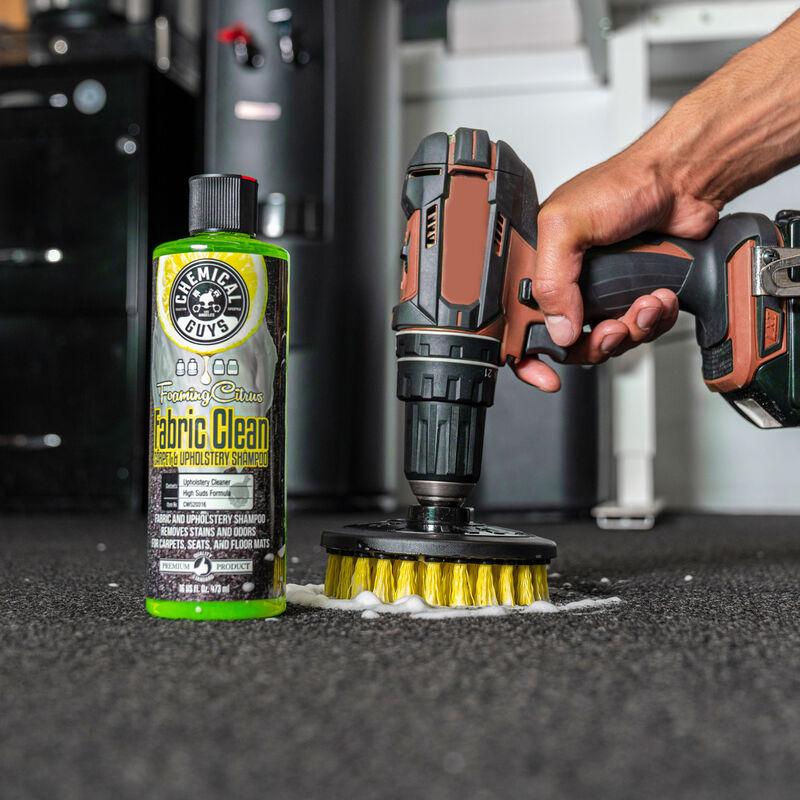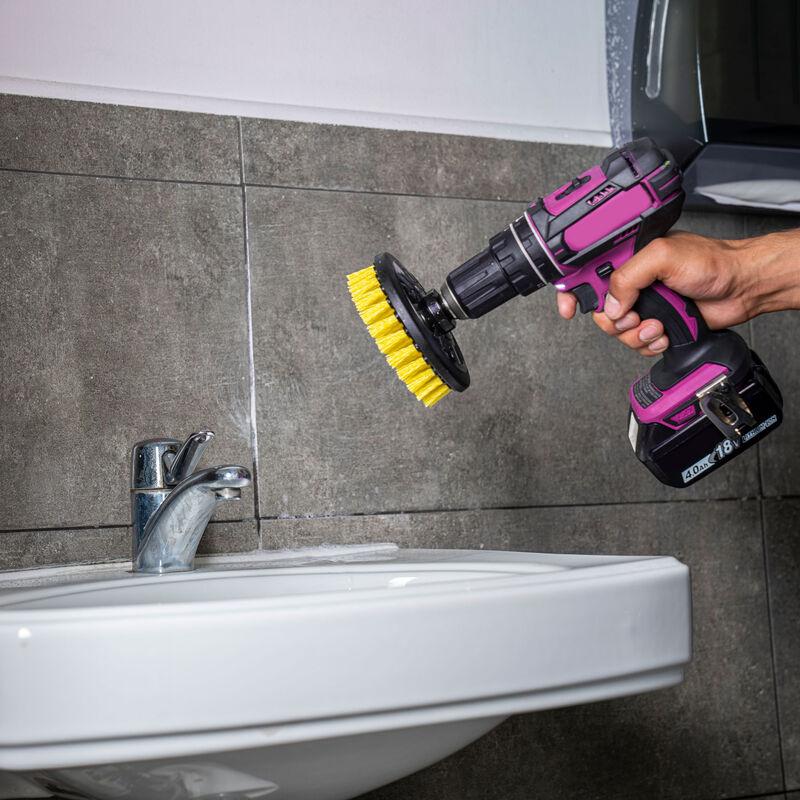 ---