---
---
HydroSuds Ceramic Car Wash Soap combines a hyper-foaming pH neutral soap with the high-gloss shielding properties of SiO2 to deliver a hydrophobic wash that delivers a brilliant jaw dropping shine.
Special Silica-Rich Formula Protects
HydroSuds is infused with nano SiO2 that leave behind ceramic protection and incredible gloss with every wipe of your mitt. HydroSuds offers a good level of protection alone, leaving a silica-rich film behind that helps repel water, dirt, and other pollutants, keeping your car cleaner longer. Use it on a non-coated car to add water beading properties, or on a coated car to revitalize your ceramic coating with a simple wash and dry!
Recharge your ceramic coating
Shoot incredible suds like you?ve never seen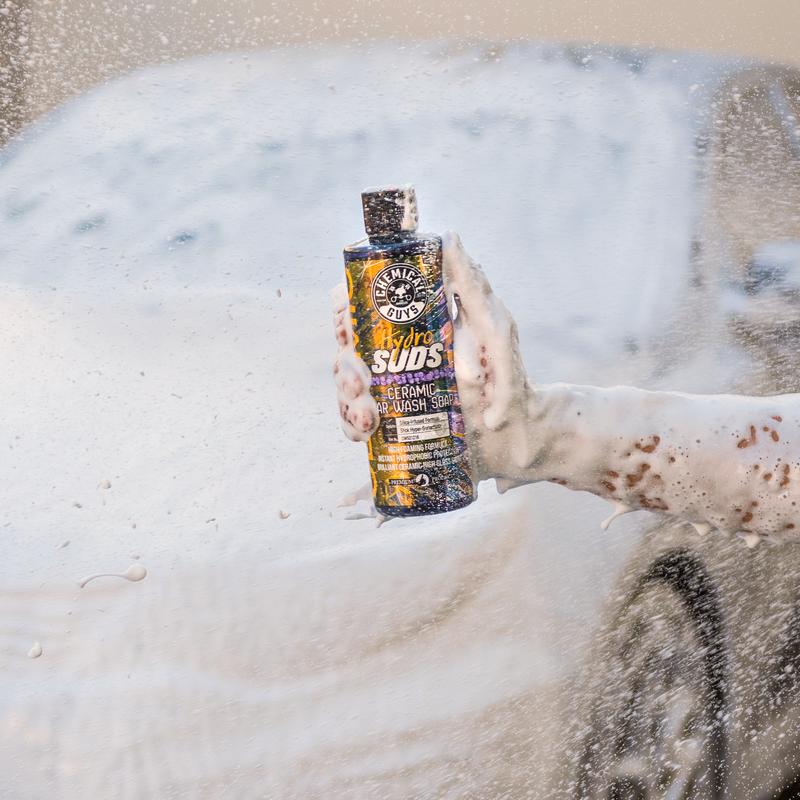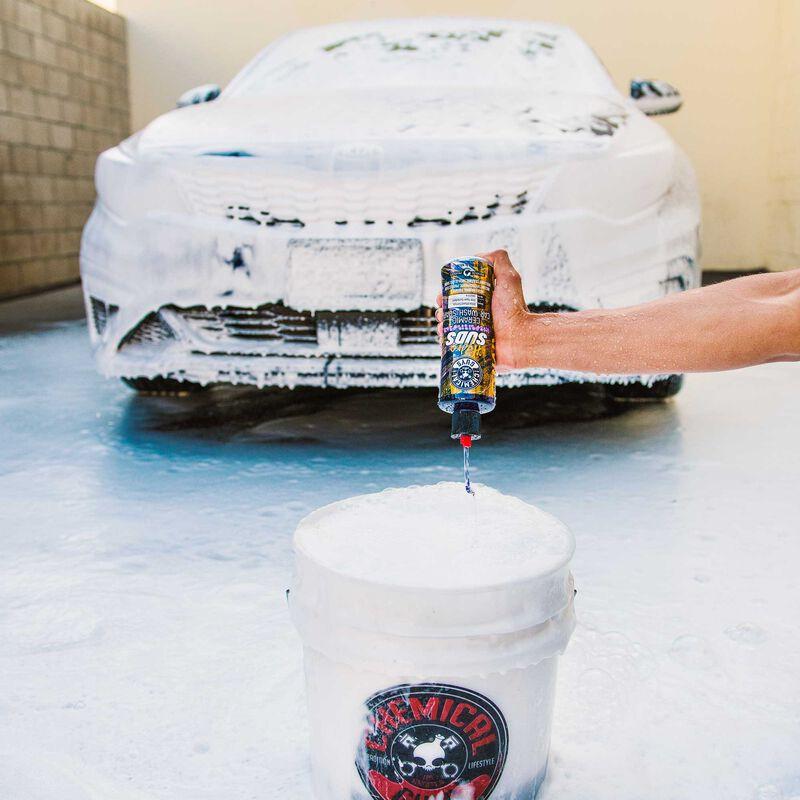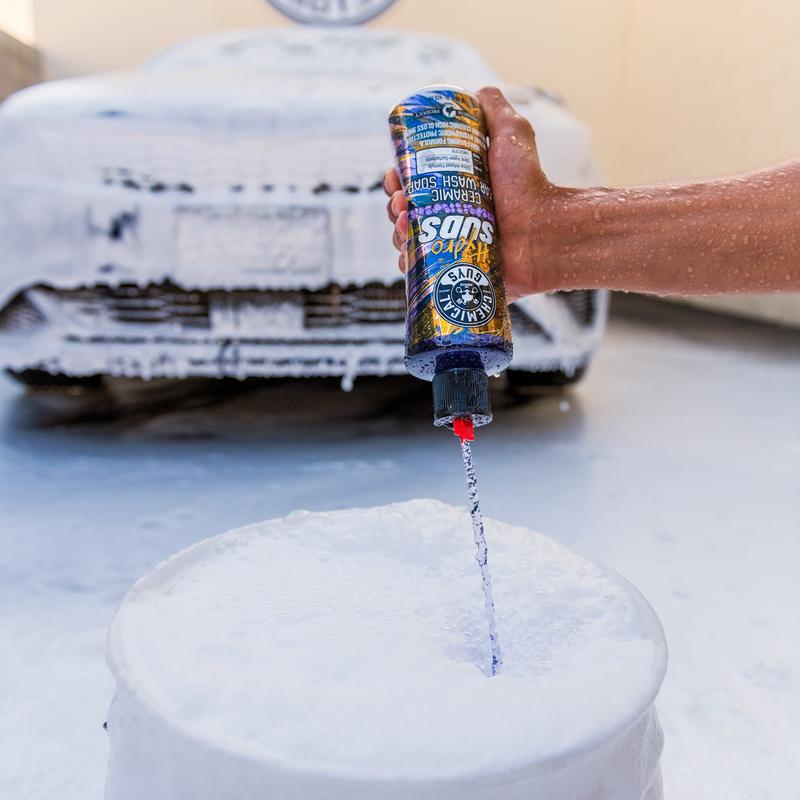 Leave behind SiO2 protection
Save time by washing and protecting in one step
Reveal amazing gloss and shine
---