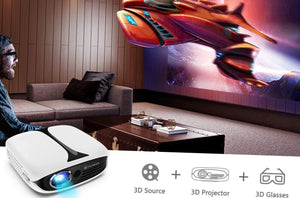 VANKYO Burger 101Mini Projector
Vankyo Burger 101 Pico Projector is perfect to have a portable projector so you can enjoy those bed-weather moments. Pair it with a cup of steaming coffee while you watch favorite movies and series. 
Burger 101 comes with HDMI, USB, and audio ports, allowing to connect to a smartphone, tablet, laptop, TV Box, TV Stick, and USB flash drive. Get more features by watching this video.
---