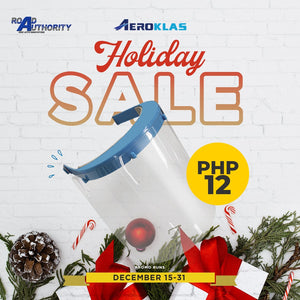 OER Faceshield Holiday Sale 12 Pesos
Get full face protection against COVID-19 with our ultra-lightweight OER face shield !
Wear as personal protective equipment (PPE), high quality made in Thailand. It gives you clear eyesight while acting as a shield against dangerous splashes in the environment. It is durable and can be reused repeatedly.
 Clear and comfort
 Reusable
 Resistant for fogging
 Oeko tex r standard certificate
 Prevents mouth and nose droplets from spreading
 Protects the user from air droplets from other people
 DIY assembly, with an easy to clean and replaceable shield sheet
---